a few words
Notaires Martroye de Joly & De Ruydts
ABOUT CLIENT :
The office of the Notaries MARTROYE de JOLY and DE RUYDTS is located in Forest, between Forest National and the Wiel's. The notaries and their collaborators aim to reconcile legal security and the human relationship with their clients.
Surrounded by quality collaborators, the Notaries manage matters in all areas of notarial practice: real estate law, inheritance law, family law and company law.
HOW DID WE HELP THEM :
The notaries contacted us for the design of their new logo and website.
For the logo design we used blue and grey colors. Blue calls to mind feelings of calmness, secure, loyalty and professionalism. That's one of the main reasons we use different shades of blue for corporate logos. Once the logo was validated, we created business cards, letterhead, folders for documentation and signage for their notary.
We completed the projet with the design and development of a new website. It resulted in an elegant website with important information about the notary. In only a few clicks you know which person you need to contact or where to find important information about a specific topic.
skills required
design
logo design
business cards
signage
branding
website design

development
wordpress website
website development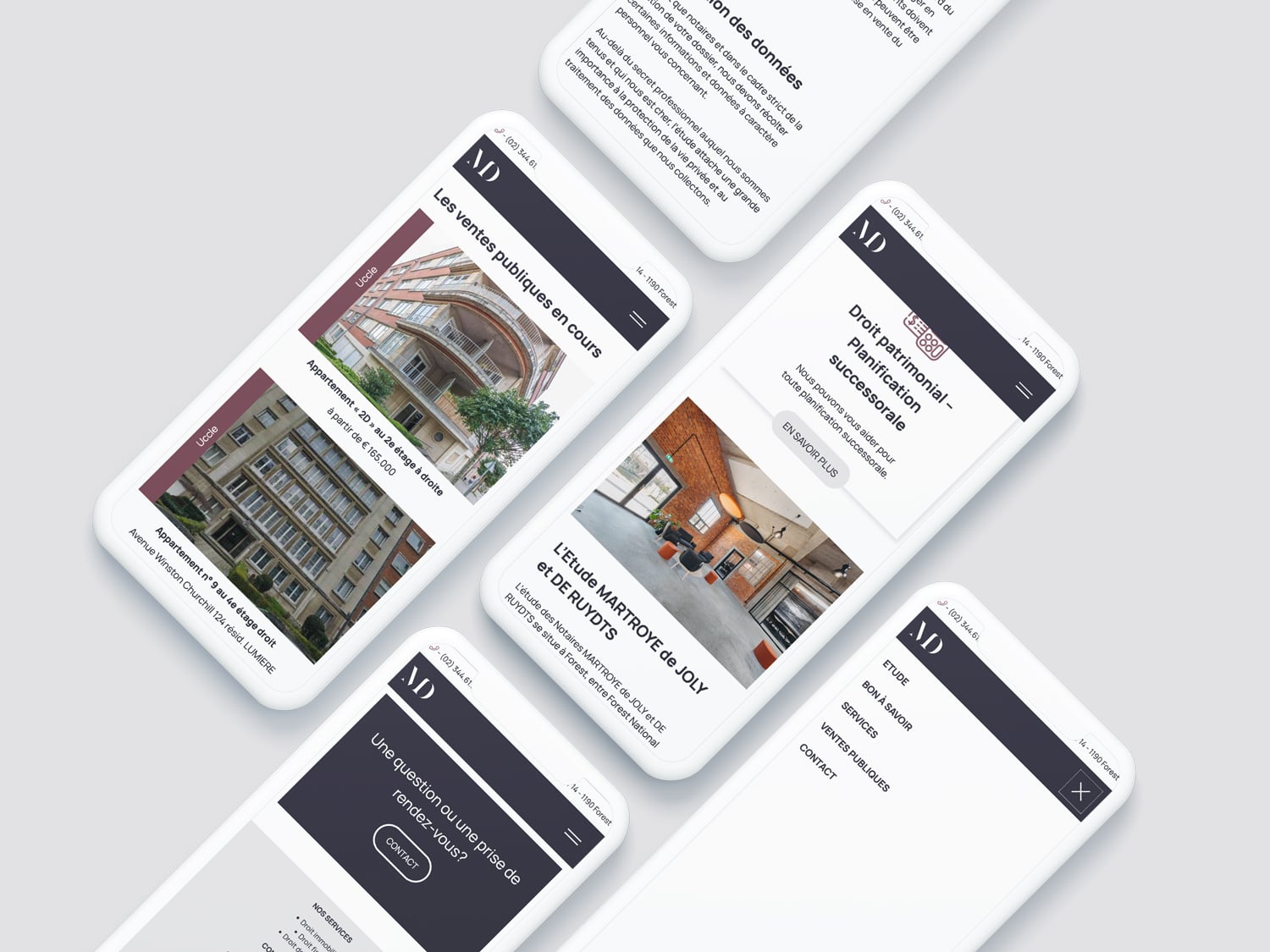 for a project, an idea, a coffee, an internship
Let's work together
There is always a reason to contact us : an idea, a quote, an internship, a question about your website…